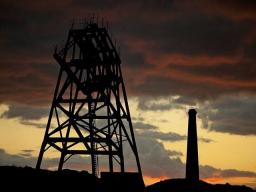 As the race between the Republican contenders for their party's endorsement for the presidential candidacy nomination gets into full gear, debates are flying all around.
For those voters concerned about what the various men vying for the nomination have to say about US energy policy, this coming Tuesday's debate will be of special interest.
The Republicans will come together in Washington, DC to debate the state of the country's national security, which is strongly correlated with the US policy on energy.
It is expected that these candidates will support increased domestic oil and gas drilling in order to make the United States more secure.
The debate is also expected to give the candidates a chance to re hash old criticism of the energy policies of the Obama administration, especially the president's opposition to new drilling in areas of Alaska and both the Pacific and Atlantic coasts