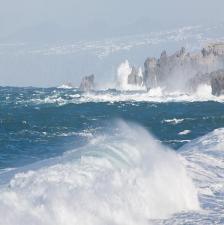 Since the onset of deregulation of the energy marketplace in New York, several energy service companies, or ESCOs have developed to compete for consumers' loyalty and pocketbooks. This healthy competition has contributed to lowered prices, improved customer service, and motivating companies to be more responsive and responsible to the needs of the communities in which they operate.
Energy Your Way
Accent Energy, which is headquartered in Dublin, Ohio, is an ESCO which provides electricity, natural gas and green alternative power to residents of New York (and Texas, too.) They specialize in customizing energy plans to meet the specific needs and wants of their customers by offering a large variety of choices for products, rates and services.
Accent Energy offers two choices of electricity product: Go Accent™, which gives the best possible prices for the same electricity the customer is already receiving from their utility company; and GoGreen©, which offers customers the option of 100% wind-power produced electricity.
Giving Back
In addition to the many choices offered to its customers, Accent Energy also donates substantially to a large number of charitable causes, including the American Red Cross, Welcome Warehouse and Ronald McDonald House. In this way ESCOs, including Accent Energy, give back to the communities which support them.