Last Tuesday the Building Trades Employers' Association hosted a conference entitled, "New York 2030: The Rise of the Retrofit and Repositioning New York's Buildings." The conference was held at the First American Title Insurance Company on Third Avenue, and in attendance were Frank Martino, the vice president of Operations for Columbia University, and the director of Energy Services for NYU Langone Medical Center, John Bartlik, among others.
PlaNYC
The conference is a response to New York Mayor Michael Bloomberg's commitment for the city to reduce its carbon footprint by 30% by the year 2030 under the auspices of PlaNYC. Since the energy used in buildings produces about 75% of the city's carbon emissions it is logical to discuss ways of reducing carbon emissions in this sector, which was the goal of the conference.
One way energy is already being saved in buildings is through retrofitting. Columbia University and NYU have shown themselves to be leaders in this movement. And the results so far have proved impressive. At NYU Langone Medical Center there has already been achieved a 34% reduction in carbon emissions. Mr. Bartlik said that NYU is predicting a further reduction of 30% by 2018. Columbia University has also shown good results from retrofitting, reducing emissions by 13% and expecting an additional reduction of 30% by 2017.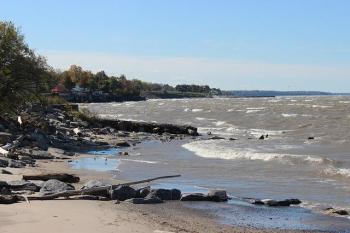 Riding the Green Wave
Retrofitting can refer to the entire overhaul of a building's energy distribution system to something as simple as just adding insulation. Whichever it might be, retrofitting is turning into a major part of New York's construction industry as more and more business owners, homeowners and office building owners get serious about saving energy and reducing their carbon footprint. Building owners especially see riding on the "green wave" as good for business as they can market their properties as "environmentally friendly" and "sustainable."