True to his campaign promises to do more for alternative energy production in New York, Governor Andrew Cuomo re-booted the governmental process to expand the offshore wind energy industry in New York.
Joint Project Gets Blowing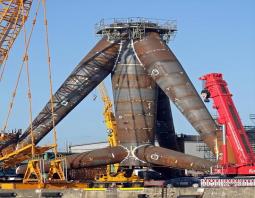 On September 15 the Long Island-New York City Offshore Wind Project applied for a lease to set-up and run a wind farm about 13 miles offshore from the Rockaway Peninsula. The project is a joint effort of the New York Power Authority, the Long Island Power Authority and Con Edison.
Tapping the Resource
The Alliance for Clean Energy in New York, ACE NY, applauded the move of Governor Cuomo, stating that New York has a sizable amount of offshore wind resources which should be tapped so New Yorkers can reap the benefits of this economical source of clean energy. It should be noted that all offshore wind projects are required by law to be mindful of protecting the coastal and marine resources, paying heed to the environmental impact the projects incur.
Happy Environmentalists Abound
Reactions to the move are positive. Gordian Raacke, the Executive Director of Renewable Energy Long Island, a non-profit organization in the area, stated that,
"Long Island and New York are blessed with an abundant energy resource right here at our doorsteps, yet we have so far ignored the potential to meet a significant amount of our electricity demand with offshore wind power. New York State needs to accelerate plans for offshore wind farms and today's application to lease areas for wind energy production is an encouraging sign."
The executive director of the Alliance for Clean Energy New York, Carol Murphy explained that,
"As projects up and down the Atlantic coast come closer to fruition, beginning the federal leasing process in New York is a very important and timely step forward. We commend NYPA, LIPA and Con Edison for continuing their commitment to this initiative and look forward to seeing New Yorkers reap the many economic and environmental benefits of offshore wind power."