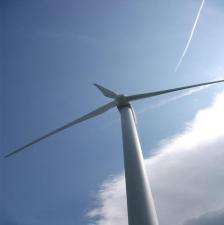 Expect to see an increase in consolidation and mergers among the renewable-energy companies in the coming year, says accounting and financial services giant Ernst & Young LLP.
The drive to join forces will be a result of shrinking investments, lower prices and the uncertainty of government subsidies for alternative energy projects.
This prediction is based on what has already been seen on an international scale already. Worldwide mergers and acquisitions during 2012's first quarter rose by 41 percent to $21.7 billion from the quarter immediately preceding. Ernst & Young sees ever reason for this trend to continue.
Prices are being driven down by global overcapacity. Also shrinking are the profit margins in the wind and solar industries. This downward trend in profits predicts consolidation, according to Ernst & Young energy and environmental finance leader Ben Warren.
"The next 12 months are likely to be characterized by further consolidation in the solar and wind supply chain, with a large number of deals expected in Asia," Warren said.