For the third time in a period of ten years the Covanta Energy Corp has requested to be recognized as a renewable power source by the New York State Public Service Commission.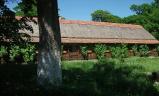 Covanta produces electricity from the incineration of garbage at their trash-burning power plant. They argue that the production of energy from garbage is worthy of consideration as a renewable power on par with wind, solar and biomass energy generation.
If Covanta wins renewable power designation it would then be eligible to apply for millions of dollars in state subsidized funds with which it could build new trash-burning power plants.
James Regan said on behalf of Covanta that the main issue is whether Covanta and other developers will build additional power plants in New York, which already has ten in operation. The state subsidies would give Covanta and others a more competitive edge when competing for municipal waste with landfills. Landfills usually charge lower tipping fees to garbage collectors than Covanta and others can afford.