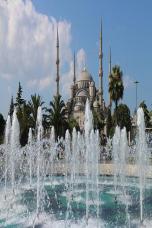 New York US Senator Charles E. Schumer announced on Wednesday that the Synergy Biogas LLC bio-digester, located in Covington, in western New York, is back on track to get connected to the power grid before the year ends.
Missed Deadline Thwarted
There was a fear that Synergy was going to lose $2.8 million in federal investment money when National Grid told Synergy this past autumn that they would not be able to hook them up to the power grid until March 2012. One of the requirements of the federal government to receive the federal renewable energy tax credit grants was that Synergy had to be hooked up to the grid before the end of 2011.
Bio-Digester to Produce Energy
The federal grants are designed to help renewable energy developers recoup some of the cost of setting up alternative energy sources, making it more feasible for companies to create innovative methods of producing electricity. Synergy's bio-digester is a co-digester which used animal and food waste to create clean energy.
Schumer Intervenes
Schumer intervened to insure that Synergy receive its federal tax credits. He visited Synergy's bio-digester in November, and also called the National Grid to explain the need for them to get Synergy hooked up to the grid before January 1st, 2012, as had been agreed upon previously, so that Synergy will qualify for the grants money.
"This project could be a game changer for alternative energy for Western New York, and serve as a model for bio-digesters that could start popping up across Upstate New York," Schumer said. "We couldn't let this project slide off the rails and risk losing millions of dollars in federal investments, so I went to bat for Synergy Biogas and this project. I'm thrilled National Grid has heeded the call, and that the project is back on track to be connected to the grid by the end of the week. When I visited the site last month, the potential for bio-digesters was plain as day, and I'm going to do everything I can to keep supporting this project in Covington, and future projects throughout the state."