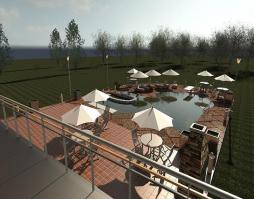 The NYSERDA is asking consumers to make energy efficiency a priority in their lives as the new year fast approaches.
The New York State Energy Research and Development Authority suggest that consumers make an even stronger commitment to reducing their carbon footprint with just a few simple life style changes that can make a big difference.
Here are a few amazingly simple, low-cost or free, habits that the NYSERDA recommends everyone begin to adhere to:
• Always remove the lint in the lint-trap of your electric or gas dryer. When the trap is full, the dryer must work harder to dry your clothes, resulting in wasted energy and a higher utilities bill.
• Leak no more: When your faucets are leaking water your money is literally go down the drain with the water. Get all your leaks fixed and save as much as $100 annually.
• Are you watching TV? Are you using that light? If the answer is no, then turn it off. To make it even easier to power down appliances, attach several related apparatuses to one power strip, and then just turn off the strip. With one flick of the switch you have shut off several sources of electric waste.
The NYSERDA has many more suggestions how you can get your electric, gas and oil bills downs while simultaneously saving our natural resources and the environment around us.