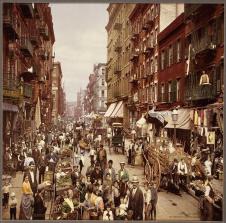 Come visit the NYSERDA Booth at the upcoming Great New York State Fair and learn new ways to make your home and/or business more energy efficient while at the same time increasing comfort, safety and convenience. The focus of the exhibit, which will be located in the Americraft Center of Progress Building, building number five, booth number 1002, will be on lowering energy costs while simultaneously protecting the environment.
Really Big Fair
The Great New York State Fair is the largest annual event that takes place in New York, and the seventh largest state fair in the United States, with an estimated attendance figure well above one million each year. Last year's fair was the third largest in all of the 164-year history of the fair, and this year it is expected to reach last year's level of attendance or even exceed it.
One of the Best
The Los Angeles Times ranked the Great New York State Fair as one of the nation's best, and it has even been featured as a coveted prize on Television game shows.
Art, Food and More
The emphasis of the Fair is on what's best in New York, including art, agriculture, commerce, entertainment, education, food and just plain fun. The Fair will be 12 days long this year, from August 25th until September 5th, open each day from 10am until 10pm.
No matter where you live in New York, the Fair is just a short drive away. Conveniently located at the New York State Fairgrounds at 581 State Fair Boulevard in Syracuse, New York, it is worth a visit to this year's Great New York State Fair. For more information call: 315-487-7711.