On February 8th, 2012 Con Edison held a ceremony in which were recognized the Top Performing Contractors for 2011 in their energy efficiency program. These contractors helped New Yorkers save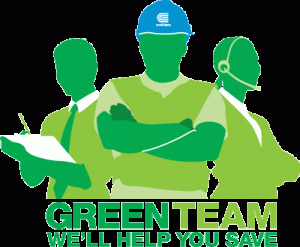 2,350 megawatt hours of electricity, and more than 67,000 decatherms of natural gas.  Con Edison's residential program awarded 6,700 of their customers rebates last year totaling a value of more than $3,830,000 in return for installing heating and cooling equipment with high levels of energy-use efficiency.
The top performing contractors who received awards from Con Edison were:
•    Robison Plumbing, Westchester County
•    Bob Mims Heating and Air Conditioning, Staten Island
•    Dundee Plumbing and Heating Inc., Queens
•    AFJ Plumbing & Heating, Bronx
•    6208 Home Appliances Inc., Brooklyn
Con Edison's residential energy efficiency program welcomes all New York State licensed contractors. Con Edison customers are eligible to receive as much as $1,000 in rebates for installing highly efficient heating, ventilation and cooling systems in their homes. The goal of the program is to help customers save money while at the same time they are helping protect the environment.
For more information about this program go to Con Edison Green Team or call them at 1-877-870-6118.