For Urban American Management, the owner and manager of some of New York City's largest residential apartment buildings, going green is not a dream, but has now become a reality.
In conjunction with the New York State Energy Research and Development Authority, UA just finished retrofitting buildings containing upwards of 2,700 apartments, making them between 15 and 20% more energy efficient.
The president and CEO of NYSERDA, Francis J. Murray Jr. said,
"UA is working hard to set a high standard in achieving energy efficiency in multifamily housing in New York City. In most of the buildings, UA went beyond the required level of investment to meet NYSERDA objectives for installation, and we applaud their efforts as they continue to work with NYSERDA and other agencies to achieve even greater energy savings."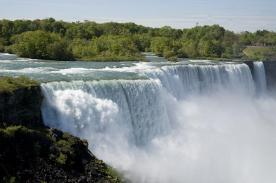 UA explained that there is a "triple-bottom line" which motivated them to join with the Multifamily Performance Program (MPP) of the NYSERDA. Not only does UA save money on utilities, but that savings can be passed on to tenants making their dwellings more affordable. In addition, taking care not to harm the environment more than absolutely necessary through lowering the carbon footprint is an important part of responsible corporate behavior.
Some of the steps taken to increase energy efficiency in UA's buildings were:
•    Window replacement
•    Boiler replacement
•    Advanced meters and submetering
•    Low-flow water fixtures and aerators in kitchens and bathrooms
•    Motion and occupancy sensors for certain common area and service lighting
•    High efficiency lighting in hallways and apartments
•    Replacement of many refrigerators and other appliances with more efficient models
•    Insulation, duct sealing, and weather stripping
"Sustainability, energy efficiency and reducing the environmental impact of all of our properties are part of our core values. In addition to conserving energy, Urban American is committed to improving our communities by working with local entrepreneurs, creating jobs and transforming older housing stock into sustainable communities."
said Joshua Eisenberg, a principal of Urban American and its director of sustainability.