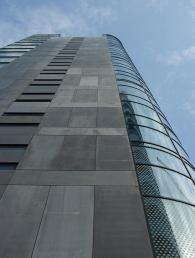 Building owners in New York
may be eligible to receive financial incentives for the New York State Energy Research and Development Administration (NYSERDA) from the innovative program, the New York Green Residential Building Program (GRBP.) If the owner can prove that the building meets the requirements of the program then they might be eligible to receive from $5,125 for a single-family home to as much as $13,375 for an apartment building with at least 11 units.
The basis for the award
is the number of apartments in the building, but the incentive is limited to the maximum of $3.75 for each square foot of occupied space. The incentives will be distributed on a "first come, first served basis, until funding is exhausted or until the deadline of October 31, 2013. No single building owner can receive more than $120,000 in any single year.
Aside from ownership and occupancy requirements the buildings also must meet a certain level of energy efficiency to be eligible for the GRBP award.
Those requirements include:
•    Under the National Green Building Standard,  the LEED for Homes or LEED for New Construction rating system the building must certified to the Silver level, at least.
•    Each apartment must achieve an annual energy savings of at least 500kWh through the use of a combination of energy efficient lighting and appliances.
•    All the appliances with combustion capabilities have been tested of safety.
•    Additional energy saving requirements which can be seen in the Program Guidelines.