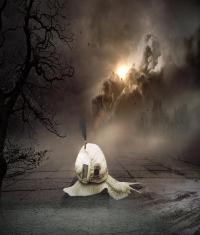 In early August this year there was good news for supporters of clean energy alternatives in New York. On August 4th Governor Andrew M. Cuomo, in the presence of groups such as the Alliance for Clean Energy in New York, (ACE NY) and others, signed the bill into law known as the "Power NY Act of 2011." The bill signing ceremony celebrated the re-instatement of the statewide power plant siting law, called Article X.
Going Green in  New York
Another requirement of the bill is that it creates a recovery mechanism for the "Green Jobs/Green New York" program, plus the bill will compel the New York State Energy Research and Development Authority (NYSERDA) to investigate methods to increase the use of solar power in New York in a viable manner, and release a paper publishing the results of the study.
Carol E. Murphy, the Executive Di4rector of the Alliance for Clean Energy New York praised the new legislation:
"We applaud Governor Cuomo for signing the Power NY Act, which will have a dramatic positive impact on the state's goal of providing affordable and clean energy, improving our environment, and creating jobs and economic growth through energy policy."
Providing Strong Environmental Safeguards
"The hallmark of this legislation is its comprehensive, streamlined process for siting new power plants, which at the same time provides strong environmental safeguards and a robust level of input from host communities and other stakeholders," added Ms. Murphy.  "Such an improved process will ensure that development of new clean energy projects like wind farms moves forward in a timely manner and is ultimately met with success."
The new law also affects consumers directly by allowing homeowners to repay loans which they obtained in order to finance the improvement of their homes to make them more energy efficient through a savings plan on their utility bills. The hope is that this method of repaying the loan, using money saved on the energy bills, will encourage homeowners to make their homes more energy efficient.
Sending a Clear Message
Senior vice president for market Development at Deepwater Wind, and Chairmen of ACE NY's Board of Directors, Tim Daniels, had this to say about the ceremony:
"Today's ceremony sends a clear message to the clean energy industry that this state is genuinely committed to attracting investment and building its renewable energy portfolio. We look forward to working with Governor Cuomo on continuing to bring green jobs in state and solidifying New York's role as a leader in the nation's clean energy economy."