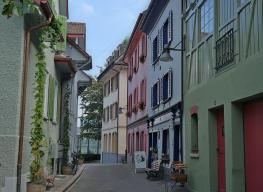 PlaNYC is New York City's initiative to, as Mayor Michael Bloomberg puts it, make a "Greater and Greener" New York.
The initiative contains 132 separate ideas for improving the quality of New York's air, to reducing its dependence on oil for heating, to a scheme to offer loans to encourage more people to install energy efficient appliances. The plan also includes developing what are known as "brownfield" sites- unused land which is usually thought to be unusable because of contamination.
Playing a crucial role in lowering New York's greenhouse emissions by 30 percent by 2030 will be the increased use of renewable sources of energy. The city has plans to support the development of 60 megawatts of solar energy producers in partnership with New York utilities. Also on the to-do-list is building solar thermal facilities in the city's former garbage dumps, landfills and other city-owned sites throughout the city.
"City landfills can accommodate more than 50 MW of solar power on only a small fraction of available land," the PlaNYC report states. "Installing solar power at these sites could significantly improve local air quality by reducing generation at the city's dirtiest plants during periods of peak summer demand."
Mayor Bloomberg said, "PlaNYC is our agenda for a greener, greater New York that will help guide our city to a better future. We've come an incredibly long way toward our goals, and now, together, we're finding new ways to accelerate our progress."