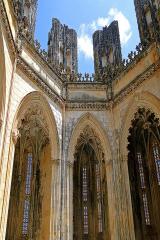 The former Governor of Pennsylvania, Edward G. Rendell, will be joining the New York City-based technology innovation firm ThinkEco, Inc., according to an announcement.
Mr. Rendell was the 45th Governor of Pennsylvania until last month when his term expired. He will be joining ThinkEco as an advisory board member, and will chiefly be involved in enlarging the company's activities in the public-private partnerships sphere as well as increasing investment in energy conservation dealings.
Governor Rendell had the following to say about his new role: "As Governor, one of my most significant achievements was the passage of Act 129 that among many things, created an aggressive mandate for conservation – one of the strongest in the country. I don't believe the increasing demand for energy in this world can be met just by increased production. Therefore, conservation is the key to the future. That's why I am so excited to actively support ThinkEco's mission to eliminate energy waste."
ThinkEco is a company that develops ease-of-use technologies designed to save and use energy more efficiently, for both homes and in the workplace.